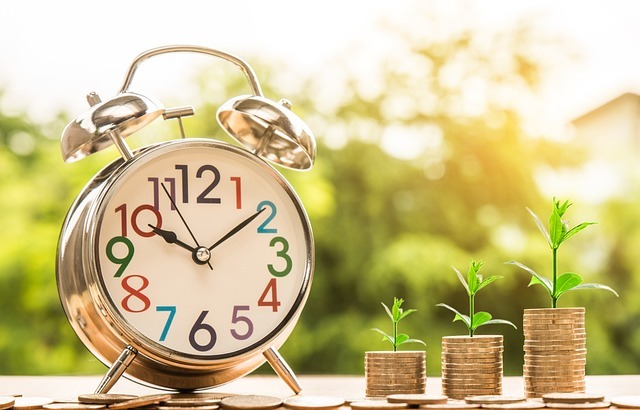 Time Investment is a proven system that helps you break up with "busy" and focus your efforts on what matters most.

You can start each day knowing what to work on, make the progress you want, and end the day feeling successful and accomplished.
Overwhelmed with options
Busy but making little progress
Frustrated by an ever-growing to do list
Ready to make the shift to effective Time Investment
Time Investment Training Options
During our one-hour call, we'll review your schedule, keep what's working and refine what's not, so you can make progress toward your goals and enjoy life outside of work.
Coming Soon!
A collection of on-demand courses for solopreneurs covering topics from the Time Investment System. 
The Time Investment Masterclass provides:
8 weekly one-hour training sessions
Action Guides to apply what you've learned
Email support between calls
Time Investment is the most effective way to focus your time on what's most important for you and your business.
Stop spending your time and invest it in what matters most!
Imagine an innovative approach to time use that…
Teaches principles you can customize to your needs
Boosts time effectiveness
Brings balance to your day

Provides clear priorities to complete important work
That's the Time Investment Advantage
Not sure if Time Investment is right for you? Let's talk!
Schedule your free Meet & Greet call to learn how Time Investment can transform your business.
I can't wait to help you to invest the most valuable asset you have… Your Time!
Elaine is flexible and non-judgmental in her teaching style, adjusting her approach toward areas of the most need. The solutions she offered me were immediately useable and provided me with the tools I require to better manage my schedule and streamline my workday. I would highly recommend Elaine for your business.

– Peter Gosline, President, PLG Healthcare Consulting
Elaine's help has saved me time and anxiety and boosted my productivity. All of the changes she helped me implement were real and relevant to my situation. She supported and underlined what I was already doing that served me.

– Libba Pinchot, PhD
"I have had the pleasure of working with Elaine for several years. A strong problem-solver, an organizational whiz, and highly capable. Elaine brings high energy and a sense of humor to every task. You will find, as I have, that Elaine is a delight to work with. See for yourself -- she won't let you down."

– Kevin Kane